The MOMS Club® of Dublin-SE, including areas of Dublin, Columbus & South Powell, Ohio, is a chapter of International MOMS Club (MOMS Offering Moms Support®), a non-profit organization specifically for at-home mothers. Whether you stay home full-time, work outside the house part-time, or have a home-based business, if you are with your kids during the day, we are here to provide you with the opportunity to share activities, friendship and fun with other at-home moms and their children. 

Motherhood shouldn't be an isolating experience so we meet during the day, when moms need support the most and of course, children are welcome at all MOMS Club® activities and meetings.
Our Chapter Offers You...

• Playgroups for infants to pre-school age children
• Monthly MOMS Night Out
• Activities and groups, including a book club, and monthly meetings
• Fun and educational outings for mothers and their children in the parks, COSI, the Zoo, festivals, and more
• Community service projects that benefit children
• Helping Hands—Moms help out other moms when it's most critical--making meals in times of sickness or post-partum, running errands or just lending a hand when another mom is in need
• Newsletters with information on chapter news and upcoming activities
• Opportunities to get involved

MOMS Club® has no political or religious affiliation--all moms are welcome!
Our Chapter Boundaries

Proudly serving moms in Dublin and neighboring areas including south of 161/33, east of Avery Rd.; north of Hayden Run/Bethel Rd.; west of Main Railway Line that runs from Bethel Rd. to 750; south of 750, east of Scioto River.
Click the following link to see a map of our boundaries:
http://www.scribblemaps.com/maps/view/MOMS_Club_of_Dublin_-_SE_Boundaries/cceHNpd6RX
If you live outside our boundaries, contact momsclub@aol.com to see if there is a chapter in your area.

Becoming a Member

Dues for the MOMS Club® of Dublin-SE, Ohio are $25 per year which pays for supplies, programs, meeting space rentals, and mailing of membership materials. We understand that being an at-home mom can be financially taxing so if you cannot afford the dues but still wish to be a member, let a board member know.

Our chapter is always looking for new members!

You may attend two General Meetings before you decide to become a member. If you plan to attend any other functions beyond General Meetings, we must have your annual dues paid and a signed membership form.

For more information on the club or to obtain a membership form and sample calendar, please contact our Membership Vice-President at momsclubofdublinse@yahoo.com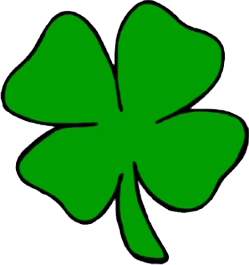 "Neither International MOMS Club® nor the MOMS Club® of Dublin-SE, OH recommend or endorse any of the products, services, websites, advertisers or businesses that may appear on this site."